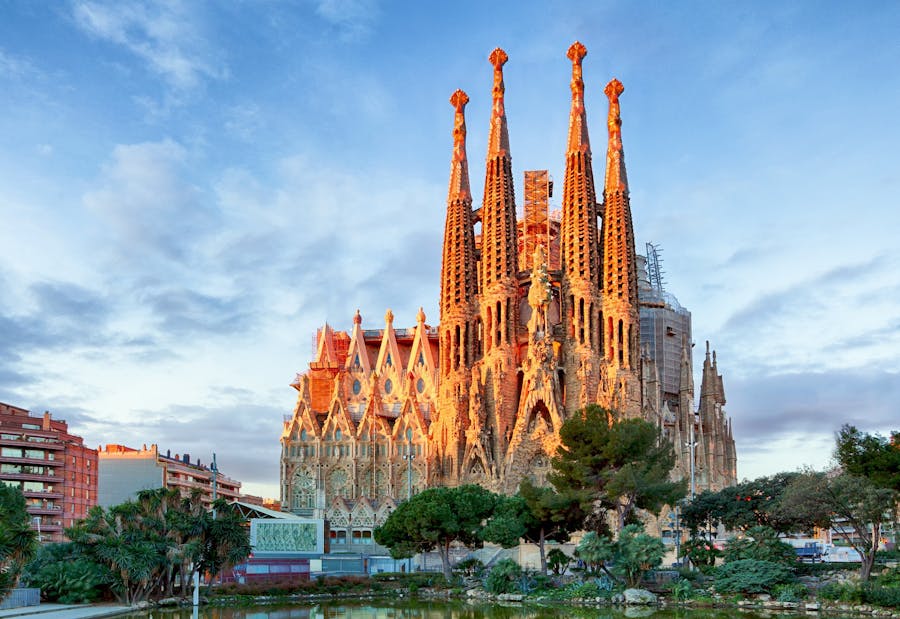 Sagrada Familia fast-track tickets and guided visit
Variable
Populær
Billett
Hopp over køen
med guide
E-billett
Om denne aktiviteten
Barcelona is known as the capital of Modernism and the place where the famous architect Antoni Gaudí lived and worked. Gaudí, one of the greatest innovators of his time, has left behind numerous treasures for the discerning tourist to discover.
The Sagrada Familia is one of the most visited buildings in the world. With this tour, you will visit the astonishing interior of this church, where vaults reach up to seventy meters. Antoni Gaudí designed a Latin cross plan with five aisles, extremely rich in ornamentation and symbolism.
You will also visit the Sagrada Familia museum, where you will see drawings, plaster models and pictures about the history and development of this basilica from its early beginnings to the present day.
Les mer
Vis mindre
Kolleksjoner
Denne opplevelsen er en del av disse kolleksjonene
Du liker kanskje også
Klikk for å se andre opplevelser
Se alle
Güell park
73 Aktiviteter
Sport
9 Aktiviteter
Game of Thrones
9 Aktiviteter
Car Rental & GoCar
30 Aktiviteter
Private Transfer
14 Aktiviteter
Cooking Class
28 Aktiviteter
City Tour
121 Aktiviteter
Theme parks
31 Aktiviteter
Colonia Güell & Gaudi crypt
45 Aktiviteter
Excursion from Barcelona
294 Aktiviteter
Se alle 49 Kolleksjoner