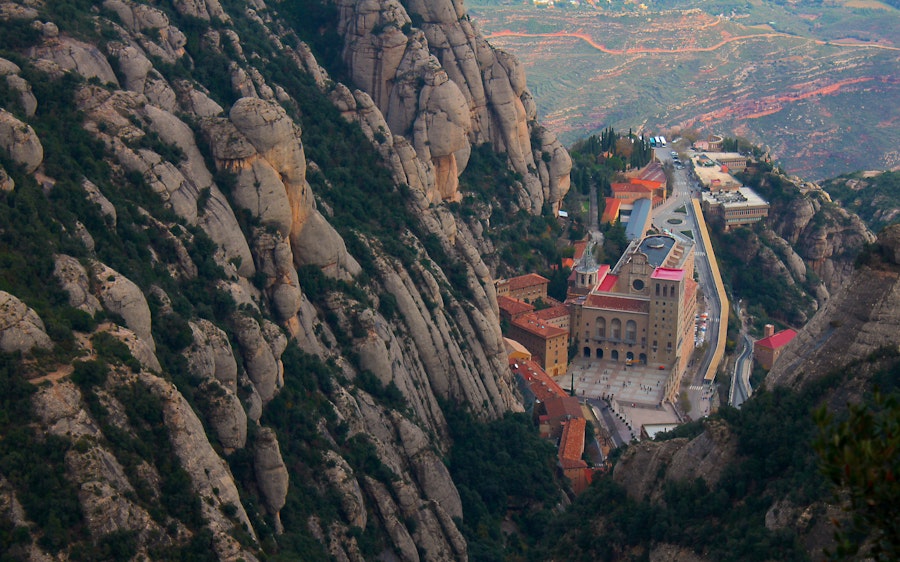 Montserrat Day Out - All Inclusive Transportation Pass from Barcelona
Om denne aktiviteten
Why You Shouldn't Miss This
A holiday site for nearly two million visitors annually, Montserrat is a place of unique beauty, spirituality and solace. A mountainous site with impressive architecture and spectacular views, Montserrat is home to a 1,000 year old monastery which houses a world famous choir and a school of music. You can also explore the Montserrat Basilica, 'La Moreneta' - The Black Madonna, the Montserrat museum, the national park and more. Besides the listed activities, there's a whole bunch of tours, sites and attractions for you to see.
Get round-trip train tickets, metro tickets, unlimited funicular tickets, museum tickets and even a delicious Catalan lunch, all packed in a single combo ticket. However, if you don't want to visit to museum and want to explore at your own place, then don't worry, just book the ticket variant which only covers the transport between Barcelona and Montserrat.
Your Experience
Head to the Placa Espanya metro network and take the train to Monistrol de Montserrat. From the foothills of Montserrat, you can choose to climb via the 'Cremallera' - rack railway - or via 'Aeri' - cable car. In both cases, you'll enjoy breathtaking panoramic views of the Pyrenees and the sea. In case you'd like to go higher up, ride on the Sant Joan funicular. The Santa Cova funicular takes you to the grotto where La Moreneta, the virgin of Montserrat, is said to have appeared. You will also get to partake in the Espai Audiovisual virtual tour.
Depending on which ticket variant you choose, you will get tickets to the Museu de Montserrat and a lunch included in your experience. Feel free to explore the history and traditions of the Catalan area, or venture into the wild natural park for a tryst with nature, or ride the funicular for breathtaking views of the landscape.
Les mer
Vis mindre
Kolleksjoner
Denne opplevelsen er en del av disse kolleksjonene
Du liker kanskje også
Klikk for å se andre opplevelser
Se alle
Sagrada Familia
204 Aktiviteter
Güell park
73 Aktiviteter
Sport
9 Aktiviteter
Game of Thrones
9 Aktiviteter
Car Rental & GoCar
30 Aktiviteter
Private Transfer
14 Aktiviteter
Cooking Class
28 Aktiviteter
City Tour
121 Aktiviteter
Theme parks
31 Aktiviteter
Colonia Güell & Gaudi crypt
45 Aktiviteter
Se alle 49 Kolleksjoner