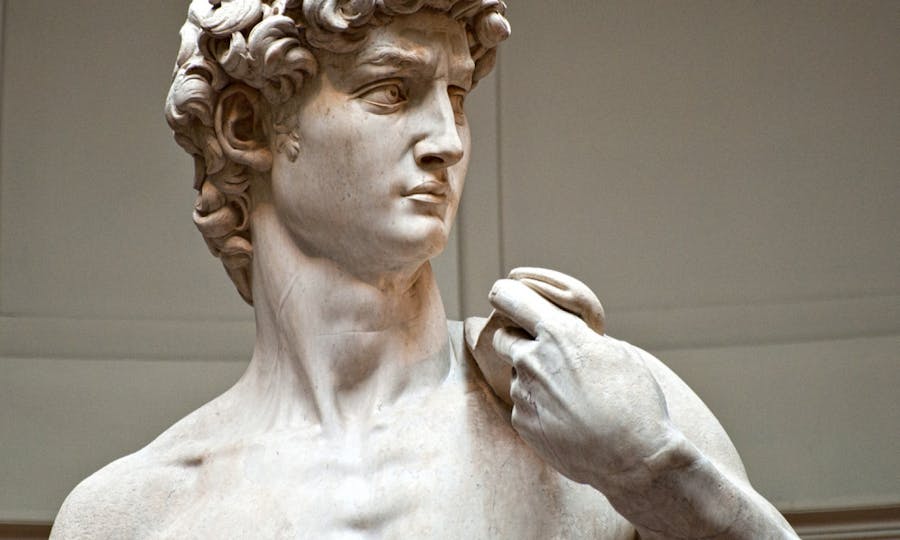 Accademia Gallery tour in the footsteps of the David
Om denne aktiviteten
Visit the Accademia Gallery with an expert guide. Immerse yourself in Michelangelo's art and enjoy his most famous work, the statue of David, and other important masterpieces.
The young Michelangelo sculpted the statue of David in three years, starting from a huge block of rough marble. The result was an absolutely beautiful, imposing sculpture, the real icon of the Renaissance ideal. He portrayed a magnificent nude young man in his full physical vigor, whose intense expression of force and courage, which stemmed from his absolute faith in God, was taken as a symbol of the power and invincibility of the Republic of Florence at the height of its splendor.
The Accademia Gallery was founded officially in 1784 in the halls of the old hospital San Matteo in Florence, and it soon became a place where important artistic institutions and artwork could be brought together under one roof.
Les mer
Vis mindre
Kolleksjoner
Denne opplevelsen er en del av disse kolleksjonene
Du liker kanskje også
Klikk for å se andre opplevelser
Se alle
Walking Tour
251 Aktiviteter
Tuscan countryside
191 Aktiviteter
Uffizi Gallery
234 Aktiviteter
Cinque Terre
62 Aktiviteter
Chianti vineyards
230 Aktiviteter
Gourmet
161 Aktiviteter
Sport & wellness
24 Aktiviteter
Cooking class
133 Aktiviteter
Duomo
78 Aktiviteter
Siena & San Gimigiano
89 Aktiviteter
Se alle 46 Kolleksjoner