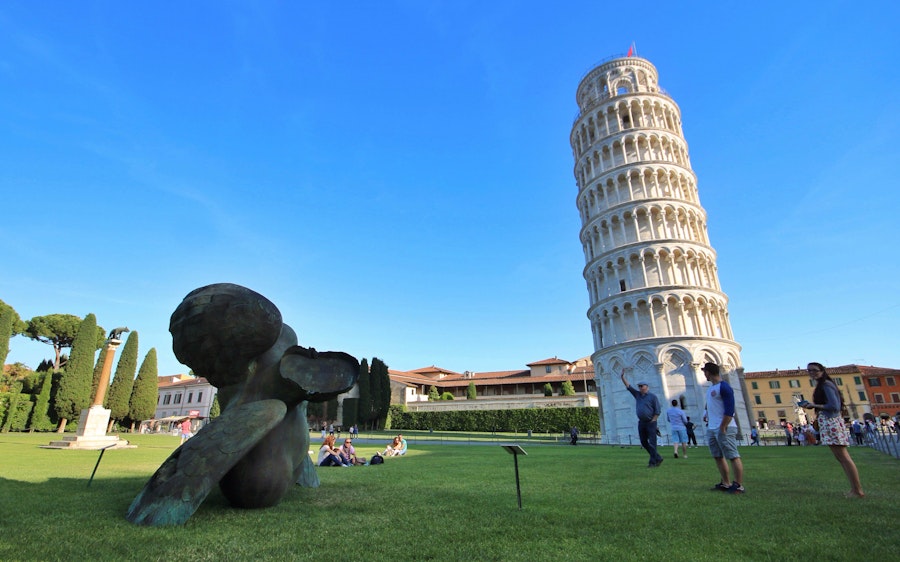 Guided City Tour of Pisa from Florence
Variable
med guide
E-billett
Om denne aktiviteten
Your Experience
A tour that has been going on from the middle-ages, it's time to take a voyage from Florence to Pisa, this time with the comforts of the 21st century. Sit in a fully-fitted coach and relax as the picturesque landscape passes by your windows.
Once you reach Pisa, you will start your tour of this quaint city. Begin with a short stroll along the medieval walls up to the Porta Santa Maria - an old-fashioned entrance gate. Experience the panoramic view of the magical Piazza Dei Miracoli and study its Romanesque architecture. Next up, the iconic Cathedral of Pisa. Step in and see the surreal structure fitting for any God.
Next up, the Pisa Baptistery and the Camposanto Monumentale, both serene locations. Experience the calmness in the air before the air gets buzzing with the excitement of the next location - The Leaning Tower. Be sure to ask your guide any questions you might have through the duration of the trip.
While heading back, we'll stop for some spectacular photo-ops.
Sights Covered
The Cathedral of Pisa
Porta Santa Maria
Pisa Baptistery
Piazza Dei Miracoli
Camposanto Monumentale
Leaning Tower
Tour Options
Guided City Tour of Pisa from Florence With Leaning Tower of Pisa Ticket
Guided City Tour of Pisa from Florence Without Leaning Tower of Pisa Ticket
Les mer
Vis mindre
Kolleksjoner
Denne opplevelsen er en del av disse kolleksjonene
Du liker kanskje også
Klikk for å se andre opplevelser
Se alle
Walking Tour
251 Aktiviteter
Tuscan countryside
191 Aktiviteter
Uffizi Gallery
234 Aktiviteter
Accademia Gallery
222 Aktiviteter
Cinque Terre
62 Aktiviteter
Chianti vineyards
230 Aktiviteter
Gourmet
161 Aktiviteter
Sport & wellness
24 Aktiviteter
Cooking class
133 Aktiviteter
Duomo
78 Aktiviteter
Se alle 46 Kolleksjoner