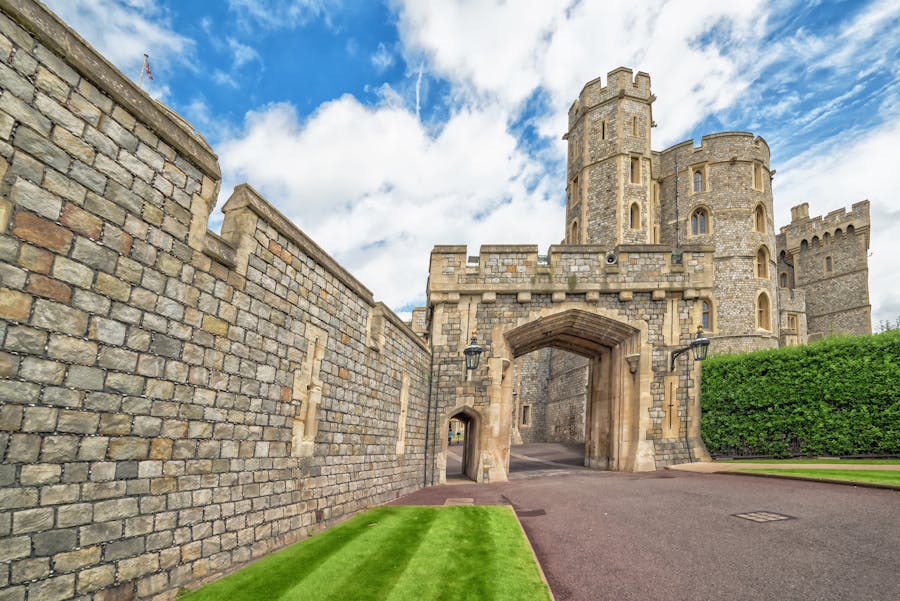 Small group Windsor Castle express tour by train from London
Variable
Liten gruppe
Med tog
E-billett
Om denne aktiviteten
During your small group Windsor Castle express tour by train from London, you'll spend a day walking in the footsteps of royalty on this fully escorted day trip from London, and truly experience how 'the other half' lives.
Your small group tour allows you to avoid the crowded tourist buses and large groups that ply their way in and out of Windsor on a tight schedule. Relax and enjoy the day as your guide takes care of all arrangements, giving you personal attention and allowing you to spend as much time in Windsor as you like.
Meet your guide at a central London Waterloo station and with your pre-booked tickets handed to you, you can leisurely board your train to the quaint historic market town of Windsor. Settle comfortably into your seat as the scenic English countryside drifts by, accompanied by your guide's entertaining introduction to Windsor and its proud royal heritage. On arrival at Windsor, feeling relaxed and refreshed, you will be eager to explore this authentically English town with your enthusiastic guide. Meander through cobbled lanes bordered by black and white Tudor edifices and peek through traditional blown-glass windows as your guide offers a fascinating insight into life alongside the British Royal Family. They are not the only beloved English figures to have an association with this picturesque town, however – Shakespeare walked these very streets and used them as the setting for his play The Merry Wives of Windsor.
Having listened to and experienced the storied past of this famous town, allow our guide to escort you to the magnificent centrepiece of your tour- – Windsor Castle. This is the longest-occupied palace in Europe, having housed all British monarchs since Henry I, and is favoured by Queen Elizabeth II as her weekend retreat. A treasure trove of royal history, the splendour of this palace will reveal itself to you as you are expertly steered through its rooms by your audio guide. Explore the ornate State Apartments where visiting dignitaries are hosted among artworks by Rembrandt and Rubens. Delight in Queen Mary's dollhouse, a perfect miniature of an aristocratic home lavishly furnished with the finest of tiny handmade artefacts. Admire the intricate Gothic architecture of St. George's Chapel, the final resting place of monarchs including King Henry VIII. At the turn of every palatial corridor, another royal jewel lays waiting to be unearthed by you.
After your visit to the castle, you are free to remain in Windsor to explore more at your leisure, before you return at leisure to London using your flexible train tickets.
Les mer
Vis mindre
Kolleksjoner
Denne opplevelsen er en del av disse kolleksjonene
Du liker kanskje også
Klikk for å se andre opplevelser
Se alle
Stonehenge
148 Aktiviteter
Bus Tour
77 Aktiviteter
Excursions From London
54 Aktiviteter
Warwick Castle
19 Aktiviteter
Tower Bridge
19 Aktiviteter
London Eye
35 Aktiviteter
Gourmet
86 Aktiviteter
Harry Potter
88 Aktiviteter
Film Location
121 Aktiviteter
Changing Of The Guard
36 Aktiviteter
Se alle 51 Kolleksjoner