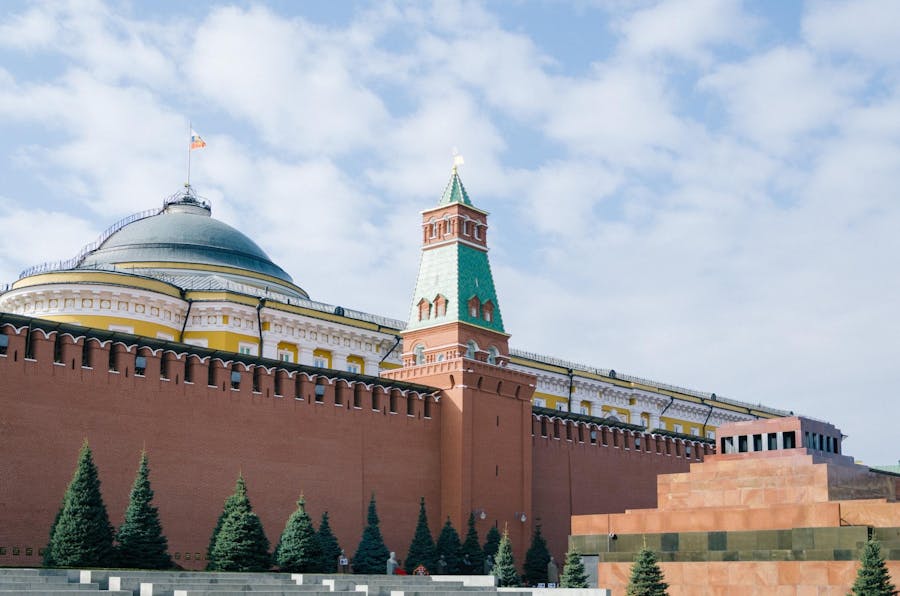 Moscow Kremlin Armoury Chamber guided tour
Variable
med guide
E-billett
Om denne aktiviteten
The Armory Chamber is one of the must-see attractions of Moscow located in the heart of the Moscow Kremlin. Let your professional guide show you the world's second biggest collection of Faberge Eggs, the unique mediaeval Russian embroidery, carriages and horse ceremonial harness and the most precious Monomakh's Cap.
The Moscow Kremlin is an ancient castle of the 15th century, which used to be the residence of the Russian Tsars and then housed the Soviet government. Nowadays the residence of the President of Russian Federations is based here.
The Armoury Chamber is one of the most interestings parts of the Grand Kremlin Palace's complex and displays over 4000 items of Russian and European applied art of 4th-20th centuries. You will get the chance to see the crowns and thrones of the Russian Tsars, Russian precious antique arms and armor, and one of the world's largest collections of royal coaches. The collection includes the largest collection of gold and silver artworks of Russia and Western Europe, the ancient state regalia including the most famous "Cap of Monomach". Tsars used to be crowned with this cap until the beginning of the 18th century.
Les mer
Vis mindre
Kolleksjoner
Denne opplevelsen er en del av disse kolleksjonene
Du liker kanskje også
Klikk for å se andre opplevelser
Se alle
Walking tour
42 Aktiviteter
City Pass
3 Aktiviteter
Metro tour
23 Aktiviteter
Car & Bus
12 Aktiviteter
Red Square
22 Aktiviteter
Soviet Moscow
24 Aktiviteter
Churches & Monasteries
16 Aktiviteter
Diamond Fund
3 Aktiviteter
By night
8 Aktiviteter
Original
18 Aktiviteter
Se alle 18 Kolleksjoner