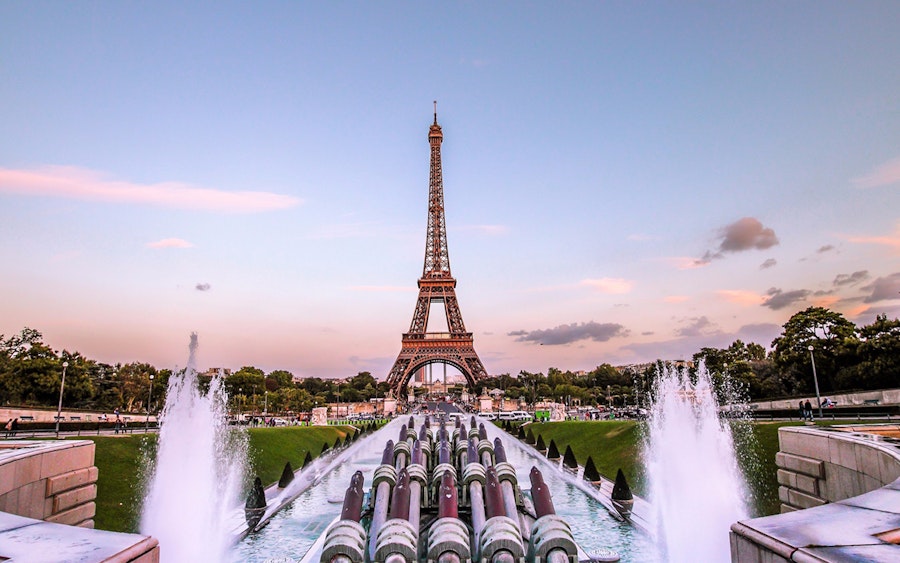 Skip the Line Eiffel Tower 2nd Floor Tickets with Host & Optional Seine Cruise
Variable
Populær
Billett
Hopp over køen
med guide
med lokalt preg
E-billett
Om denne aktiviteten
What to Expect
With visitor attendances exceeding 7 million, the Eiffel Tower is widely regarded as the most popular attraction in the world. The Tower received nationwide criticism during its early years, but since then, it has gone on to become the national monument of France and international symbol of love. "Touristy" or not, a visit to the Eiffel Tower introduces you to French culture and teaches you the significance it has held over the many years of France's history.
The Tower offers stunning views of Paris, giving you a near-perfect aerial view of iconic Parisian landmarks such as the Arc de Triomphe, Seine River, Montmartre district, Notre Dame, Champs Elysees, the Louvre, Trocadero Gardens, and so on. Take the stairs to the 1st level of the Eiffel Tower, which is the largest level and has an amazing see-through floor in place. The feeling of walking on this transparent floor is unique and is bound to give you the chills.
The Seine River Sightseeing Cruise will give you a chance to take in Paris's most famous landmarks, including the Notre Dame Cathedral, Eiffel Tower, Conciergerie, Institut de France, Grand Palais, Musée d'Orsay, Hôtel de Vile, Cite de la Mode, Invalides, the Assemblee Nationale and the Place de la Concorde.
Les mer
Vis mindre
Kolleksjoner
Denne opplevelsen er en del av disse kolleksjonene
Du liker kanskje også
Klikk for å se andre opplevelser
Se alle
Louvre museum
196 Aktiviteter
City tour
83 Aktiviteter
Moulin Rouge
42 Aktiviteter
Hop-on Hop-off & Bus
55 Aktiviteter
Seine River cruise
227 Aktiviteter
Versailles
207 Aktiviteter
Other museums
107 Aktiviteter
Walking tour
179 Aktiviteter
Monet & Giverny
103 Aktiviteter
Pub crawl & Nightlife
14 Aktiviteter
Se alle 52 Kolleksjoner