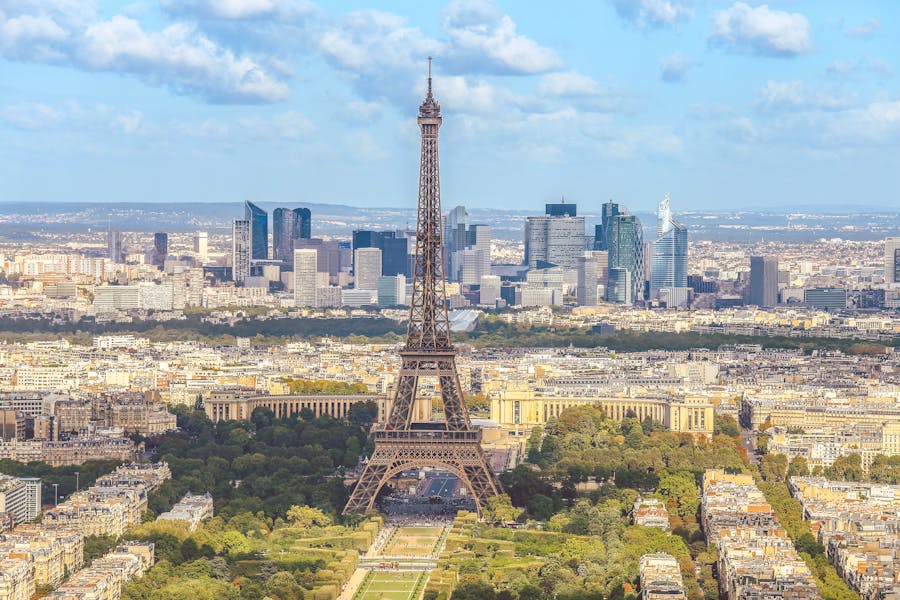 Eiffel Tower Guided Tour
Variable
med guide
E-billett
Om denne aktiviteten
Unlike other tours, this one begins at Trocadero Plaza with fantastic views of the tower. Your guide will walk you across the Iena Bridge and escort you past the lines to the second level, where you'll hear all about the tower's origins, history and construction.
With our special access, you'll avoid the long general entry lines, gaining faster access to this privileged vantage point overlooking the City of Light. Your guide will accompany you to the dedicated observation deck on the second level, from where they'll point out the marvels that lay at your feet.
Your expert guide will make sure you are in the right place at the right time for the best views of the city from this magnificent structure, regaling you all the while with stories from past and present.
Les mer
Vis mindre
Kolleksjoner
Denne opplevelsen er en del av disse kolleksjonene
Du liker kanskje også
Klikk for å se andre opplevelser
Se alle
Louvre museum
196 Aktiviteter
City tour
83 Aktiviteter
Moulin Rouge
42 Aktiviteter
Hop-on Hop-off & Bus
55 Aktiviteter
Seine River cruise
227 Aktiviteter
Versailles
207 Aktiviteter
With a local
79 Aktiviteter
Other museums
107 Aktiviteter
Walking tour
179 Aktiviteter
Monet & Giverny
103 Aktiviteter
Se alle 52 Kolleksjoner