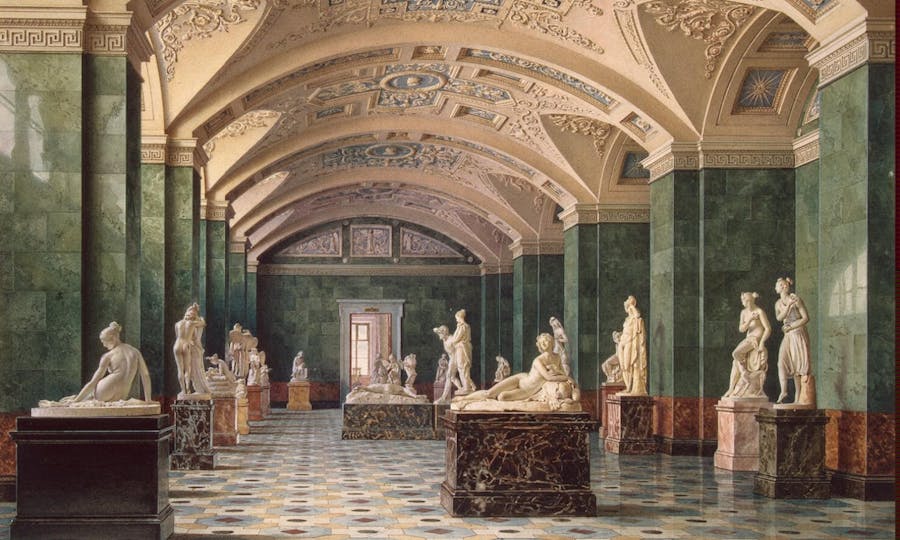 Join-in small group tour of Hermitage Museum
Variable
Liten gruppe
Hopp over køen
E-billett
Om denne aktiviteten
During your four-hour join-in small group tour of the Hermitage Museum in St Petersburg, you'll skip the line and explore this impressive art collection with a local expert guide.
You'll visit the following major buildings of the Hermitage: Winter Palace, Small Hermitage, Old Hermitage, New Hermitage and General Staff Building with the Impressionist collection.
The Winter Palace contains glorious interiors and work on this royal residence began under the reign of Empress Elizabeth I and was completed under Catherine the Great. The amazing art masterpieces you are going to see were collected by Emperors and their relatives that were kept and hidden during the war period by the museum staff. Admire works by Da Vinci, Michelangelo, Raphael, Tintoretto, Tiepolo and Veronese - the most significant artists of the 15-18th centuries. You'll also the magnificent collection of Impressionists and Post-impressionist artwork.
See the gorgeous interiors of the Winter Palace, the famous Peacock clock and the amazing French, Dutch and Italian art selections at the Small Hermitage.
Les mer
Vis mindre
Kolleksjoner
Denne opplevelsen er en del av disse kolleksjonene
Du liker kanskje også
Klikk for å se andre opplevelser
Se alle
Tours & Excursions
270 Aktiviteter
Shore excursion
164 Aktiviteter
Boat & Cruise
56 Aktiviteter
Catherine Palace
50 Aktiviteter
Peterhof
84 Aktiviteter
Art & Culture
8 Aktiviteter
Faberge
42 Aktiviteter
With locals
8 Aktiviteter
Sightseeing
70 Aktiviteter
Walking tour
44 Aktiviteter
Se alle 30 Kolleksjoner