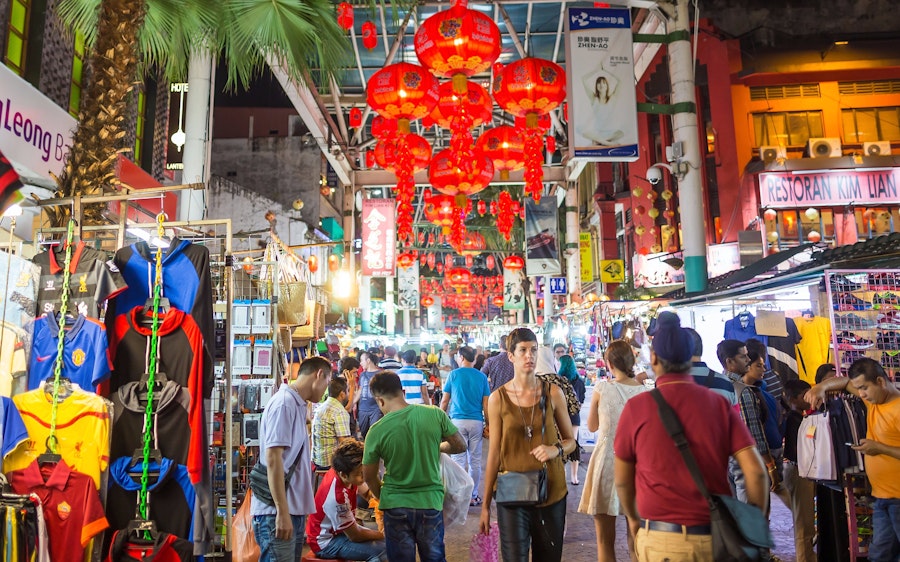 Gems of Chinatown
Om denne aktiviteten
Your Experience
A culturally integrated walking tour, which focuses on the blended culture of mainland China and Singapore. Discover the unheard, unique stories of colorful Chinatown, dating back to the early 1820s. Explore the one-of-a-kind multiculturalism predominant in the area which boasts immense religious diversity with a Taoist temple, a Hindu temple, two mosques, a Buddhist temple and a Methodist church all walking distance from the other.
Your tour guide will keep you entertained with stories of the infamous land. Explore the district's unique architecture. Remembered for its Opium Dens, Coolie Houses, Brothels and Death Houses that peppered the area in the past, Chinatown is now a colorful conserved cluster of shops.
Make sure you see the 320kg gold stupa housed at the Buddha Tooth Relic Temple and Museum, a special place built by the Tang Dynasty. Visit the other religious places in the area and be sure to check out the many shops. Chinatown is a mecca for shop-o-holics! You can find anything you want and be sure to polish up those bargaining skills. Be sure to interact with the locals and pick up your tidbits of the fascinating history of the area.
Les mer
Vis mindre
Kolleksjoner
Denne opplevelsen er en del av disse kolleksjonene
Du liker kanskje også
Klikk for å se andre opplevelser
Se alle
Gardens By The Bay
12 Aktiviteter
Safari
31 Aktiviteter
By Night
43 Aktiviteter
City Pass
19 Aktiviteter
Singapore Zoo
13 Aktiviteter
Escape Game
8 Aktiviteter
Cable Car
8 Aktiviteter
City Tour
38 Aktiviteter
River Cruise
17 Aktiviteter
Original
35 Aktiviteter
Se alle 29 Kolleksjoner